The Mathew Okpebholo Foundation, a  Non Governmental Organisation (NGO), on Saturday rounded off its four-day annual outreach, with award of scholarships to 500 indigent students of higher institution of Edo State, to encourage them in their studies.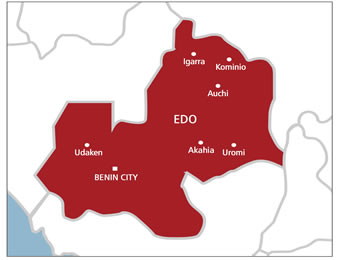 The beneficiaries of the awards are natives of Edo State, selected from various institutions across the country.
Speaking at the awards, held at Uromi, headquarters of Esan-North East Local Government of Areaa of the state, the founder, Dr Mathew Okepebholo, a Bishop in the Church of God Mission, said that the essence "is to encourage intelligent students who are mostly indigent from the state."
He explained that the Foundation earmarked N25 million for payment to students studying in various public higher institutions in the country, adding each of them would receive N50,000 each, which would be credited to their bank accounts.
"The beneficiaries are indigents of Edo with community origin and the funds are given to those who really need them.
"The next edition of the scholarship award will be increased to N100,000 each per students," he said.
Some of the beneficiaries thanked the Foundation for the gesture and urged others to impart the desired knowledge on students.
Miss Amazemen Oturu, a beneficiary  commended the Foundation for the gesture and urged others to promote and encourage education in the state.
"I had earlier borrowed money with the hope that when I do menial job I will refund the money. But with this scholarship now, I can easily refund the money and face other needs," she said.
Another beneficiary, Adoye Lawrence, a student of Ambrose Alli University, Ekpoma, prayed for their benefactor and promised to make him proud in their educational pursuits.